Connect MIDI devices to your computer with the USB MIDI cable/interface.
No driver installation required.
True Plug and Play. Just plug it to any USB port on pc and the PowerHouse USB MIDI cable interface self installs.
1-in/1-out MIDI interface.
16 MIDI input channels/16 MIDI output channels.
MIDI activity indicators for each port.
USB bus powered. Requires no external power.
Extremely compact and light weight.
Length: 1.8m for two MIDI lines, 1m for USB line (3 m in total)
No latency.



ONLY $59.95 AUD including postage to anywhere in the world!!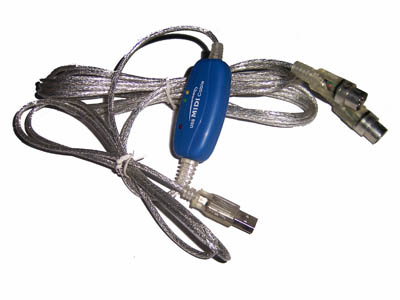 $59.95 AUD

With PayPal